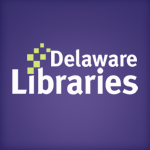 Facebook Twitter Pinterest Flickr Google+ YouTube Instagram
I can read again!
Written on: January 5th, 2009 by: in Learning Journeys
Honoré here: In my post of December 3, 2008, I toyed with the idea of depriving myself for a week without reading as prescribed by Julia Cameron in her book, The Artist's Way. In that post, I posited that I might just try my hand and I did – last week, December 27 , 2008 through January 3, 2009. How did I fare? Well, first off the bat, know that I, as with countless thousands, totally balked at the idea of a week without reading. Heresy! But, I willed myself to at least give it a try…and that I did.
This was especially more difficult because of the time of year and I had received two new magazines – one, a special issue – Somerset Art Journaling  that I'd been awaiting for  three months; another, my favorite Cloth*Paper*Scissors; and  a new title Making It All Work by David Allen, author of  the NYTimes best selling (for years) Getting Things Done: The Art of Stress-Free Productivity.  Wouldn't you know that three items would show up on my reading table during that week?!
And there they sat – beckoning me…I did read a little: the proverbial emails, news headlines, and a knitting magazine for the Great American Afghan – a class I'm going to take at the end of this month. Other than that, I was pretty faithful; know though, I battled daily with myself: why not? who cares? what's the use? who will know? etc, etc.

Sunday, January 4 arrived and I was  free – I could read again! And I didn't; can you believe that? Why didn't I? Well, only because I had a very early morning engagement: A friend and I went to the newly re-opened Smithsonian American History Museum to see the Gettysburg Address that's on display. Quite an impressive display and the document, writ in Lincoln's own hand, just totally underscores the impact of those 272 words (there is a variation of the  total number  of words, ranging between 246 -272, depending on which of the five copies one is reading; the version on display is the Bliss copy and is owned by the White House. For more on the address, check out this wikipedia article ). Finally, later yesterday afternoon, I was able to sit down and read: I leafed through the Art Journaling magazine and started Making It All Work plus looked at the newspaper headlines.
I wrote in my journal: Whew! RD (reading deprivation) week is over. It's hard not to do something, to break a habit. Harder yet —>consciously making a habit…anyway, it's o-v-e-r and hopefully never again. Sometimes I have clutched at the thought that I was "out of something to read." What would I do? How could I go on? Horrors! Well, in actuality, I'll never be without – there are a few books in this house I've yet to read; there is the Internet and my  Kindle. And I can also write, art journal, re-read, click, etc…In short, what I discovered is that I do have things to do to occupy and exercise my mind, to engage my artist's brain, to explore some new and many old learning paths. Reading is just one method I use. But after all is said and done, I am so-o-o glad I can read again!

Cheers~
Honoré