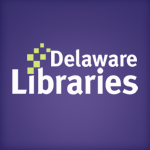 Facebook Twitter Pinterest Flickr Google+ YouTube Instagram
The Pause That Refreshes
Written on: December 22nd, 2008 by: in Learning Journeys
Kathy here: The peculiar incongruity of my role as "Author Girl" at the Delaware Book Festival is my inability to read in the weeks before and after the event. Oh, I do read titles from our attending authors and rounded out October with Laurie Halse Anderson, Dale Brown, W. Michael & Kathleen Gear, Tess Gerritsen and Jon Scieszka. But, while I am now or continue to be a fan of these authors, the selections fall more into the "book club required reading" column than my "personal choices" column, don't they? 

My 'Pause That Refreshes' began the evening of Wednesday, Nov 19th when I cracked the cover of Stephenie Meyer's Twilight, Volume 1 of her Twilight Series. Before I knew it, I had devoured the book. Reading before work, at lunch, after work…I moved through the remaining 3 titles swiftly. By Friday night, I had finished. And, boy was I refreshed.  My head stuffed full of the world Stephenie opened to me, a quiet settled in…refreshment.
I'll share more about the series next week. But, tell us…have you ever been drawn into a reading experience in this way?  Have you felt the pull that won't let you stop reading? Please share a title or two with us. We may need a new Pause That Refreshes.
An aside:  Remember The Pause That Refreshes? It is the Coca-Cola ad from 1929! I was investigating the history of the jolly Santa Claus created by Coke and found Winspiration. See more Coke ads.
Last, favorite Christmas book?  Polar Express by Chris Van Allsburg, of course!