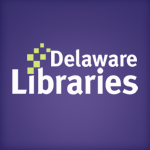 Facebook Twitter Pinterest Flickr Google+ YouTube Instagram
Fan mail
Written on: September 3rd, 2008 by: in Learning Journeys
<!–
/* Font Definitions */
@font-face
{font-family:Verdana;
panose-1:2 11 6 4 3 5 4 4 2 4;
mso-font-charset:0;
mso-generic-font-family:swiss;
mso-font-pitch:variable;
mso-font-signature:536871559 0 0 0 415 0;}
@font-face
{font-family:"MS Shell Dlg";
panose-1:2 11 6 4 2 2 2 2 2 4;
mso-font-charset:0;
mso-generic-font-family:swiss;
mso-font-pitch:variable;
mso-font-signature:1627421663 -2147483648 8 0 66047 0;}
/* Style Definitions */
p.MsoNormal, li.MsoNormal, div.MsoNormal
{mso-style-parent:"";
margin:0in;
margin-bottom:.0001pt;
mso-pagination:widow-orphan;
font-size:10.0pt;
font-family:Verdana;
mso-fareast-font-family:"Times New Roman";
mso-bidi-font-family:"MS Shell Dlg";}
@page Section1
{size:8.5in 11.0in;
margin:1.0in 1.25in 1.0in 1.25in;
mso-header-margin:.5in;
mso-footer-margin:.5in;
mso-paper-source:0;}
div.Section1
{page:Section1;}
–>
Hi Kathy, Honoré and Annie-
Thank you so much for a great workshop and a wonderful journal.
I really enjoyed hearing about your experiences with the journal. Your displays
were so different and so creative. I really enjoyed the chance to get to know
you better.
I am helping a friend move into a nursing home and had had a sad and stressful
day.
I put the journal next to my computer and started – well, it felt like I was
playing with it.
First question, where should I put my name? After about two hours, I had a
bookplate. The whole time, I was totally absorbed. At the end, I was so pleased
with my creation, and I was relaxed and rejuvenated.
Next projects – a title page – possibly "Searching for Absalom Jones"
– and maybe a frontispiece.
You've done a great job!
P.S. At first, I wasn't sure about the color, but
I'm beginning to like it.