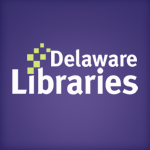 Facebook Twitter Pinterest Flickr Google+ YouTube Instagram
The Writing Diet
Written on: May 26th, 2008 by: in Learning Journeys
Laura here: Greetings! I am the Virtual Assistant for Between the Lines and am pleased to share a book that has resonated with me and supported me on my journey.
I have struggled with being over weight since my daughter was born. I can lose weight but I don't keep it off. When I turned forty I made the decision I was done with dieting forever. I knew what I needed to do: eat healthy and exercise consistently. Simple, right? What I didn't realize I had to do was reprogram the ingrained habits, beliefs, and thoughts that led to self-sabotage. As long as my self worth was tied to a number on a scale or a clothing size I would never believe I was enough. First I had to be open to changing my thoughts, and next I had to believe I could change my thinking and change my reality.
I devoured spiritual, self-help books on meditation, manifestation, and miracles. Something clicked for me over the years of listening to the enlightened words of so many wise teachers. I reinvented my life. I became a business owner so I could do what I love and love what I do, and create the resources of time, energy, and abundance to pursue my health and wellbeing.
This year one of the support tools I chose has been to join Weight Watchers; "stop dieting and start living" is their tag line. I've known several people who have successfully changed their body size with Weight Watchers but I was resistant and believed they taught members to diet. I said I wanted to do it alone, but really wasn't ready to ask for help and support. The reality of Weight Watchers has been 180 degrees different than what I thought it would be. I've benefited from their experience and knowledge of course, but the weekly accountability, support, and inspiration has been phenomenal.
Another tool I've found essential to my weight loss journey is a book by Julia Cameron, The Writing Diet: Write Yourself Right-Size. Julia is the author of The Artist's Way, which taught me Morning Pages; three pages of long hand journaling before you begin your day. Morning Pages are an essential component of the book, along with these tools:
• The Journal ~ recording everything you eat, whenever you feel like eating, and what you're thinking and feeling
• Walking ~ twenty minutes a day, a creative romp to exercise your mind
• The Four Questions ~ am I hungry/is this what I want to eat/ is this what I want to eat now/is there something that I can eat
• Culinary Artist Dates ~ sacred time each week for self discovery
• HALT ~ a 12-step guideline never get too hungry, too angry, too lonely, or too tired
• The Body Buddy ~ a trusted objective person for daily check-ins and to reinforce positive behavior
Besides Morning Pages the most helpful tool for me so far has been the journal. I write down what I eat, what I'm thinking about eating, how I think I'll feel if I eat, and what I'd do if I weren't obsessed with eating. The journal keeps me grounded and in the moment. Forbidden foods for me are like worry; future oriented and tantalizing or in the past and filled with guilt.
Word by word, line by line, page by page I am discovering the creative outlet that being obsessed with food has buried. I feel lighter, less burdened and weighed down. What do the results look like? Here I am—reaching for a pen instead of a fork.