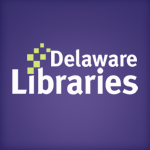 Facebook Twitter Pinterest Flickr Google+ YouTube Instagram
Makers of Delaware Libraries: Claymont Library Crochet Club
Written on: April 18th, 2016 by: carl.shaw in Archives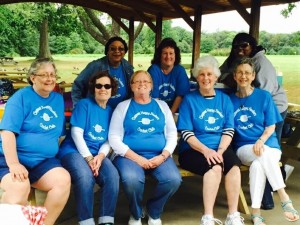 Four years ago Claymont Library patron, Valerie McClain (top left) dropped a note in the suggestion box inquiring why the majority of activities were for children.  Shortly after, she was invited to address this concern first hand and she answered the call.  The Crochet Club of Claymont Library was born and they are going four years strong.  They meet every first and third Tuesday to talk, laugh, teach and most of all, create!  Some of their creations such as scarves, preemie/chemo caps, blankets and other gifts have been donated to various organizations while some members are becoming blossoming entrepreneurs after receiving offers to purchase their unique wares.
Most of all, a closely knit bond (pun intended) has been formed that expands to monthly luncheons, barbecues, book clubs and periodic day trips. They continuously welcome new members with open arms which was evident by the two new members who were being shown the ropes at the time of the interview. Everyone had their own reasons for joining the group but the consensus was the opportunity to be surrounded by great people working together to explore their creative potential!
This March, the group celebrated their four year anniversary with a fabulous party complete with sparkling cider, homemade baked goods and other refreshments! Our libraries are surely evolving! Join the Claymont Library Crochet Club on the 1st and 3rd Tuesdays of the month at 6:00pm.