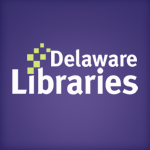 Facebook Twitter Pinterest Flickr Google+ YouTube Instagram
2015 Teen Video Challenge
Written on: November 7th, 2014 by: patty.langley in Blog Posts
Delaware Teens are invited to create a 30 to 90 second video with their unique interpretation of the 2015 Summer Library Reading Program slogan "Unmask" combining reading and libraries. This is an opportunity for teens to showcase their creativity and have their videos seen before a national audience.
The Video Challenge, a national competition for teens to get involved with reading and their public library's summer reading program, is sponsored by the Collaborative Summer Library Program (CSLP). CSLP is a consortium of public libraries and state library agencies throughout the United States, its territories, and the Cayman Islands.
Entries will be judged on: Creativity; Message clarity and relevance; Motivation and inspiration; Overall impact.
$150 will be awarded to the creators the winning state video and their associated public library will receive prizes from CSLP and Demco/Upstart. The deadline for Delaware entries is Friday, March 20.  Winners will be announced by CSLP in April 2015.
For full details including entry forms, please visit http://guides.lib.de.us/unmask