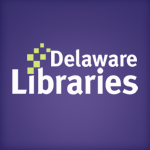 Facebook Twitter Pinterest Flickr Google+ YouTube Instagram
Archived Posts From: 2010
Written on: August 31st, 2010 in Blog Posts
Until I read this story quite recently I had no idea that our very own Dover Public Library may be the final resting place of Patty Cannon- the notorious kidnapper and serial killer, who died in a Georgetown prison in 1829 after a murderous career of kidnapping formerly enslaved people and selling them in nearby slave states.
You can read more about Cannon's deeds in her biography The Monster's Handsome Face, or in a number of other books on the subject.
Written on: August 24th, 2010 in Blog Posts
Title and author recommendations are an increasingly important part of commercial media retailers, and in the new Delaware Library Catalog, we're very happy to be able to introduce simplified access to recommendations, book club and classroom resources from NoveList Select.
NoveList Select includes series listings, author and title recommendations, and a variety of classroom and book group resources, along with critical essays and other material.
NoveList has always provided reliable, high-quality reader advisory resources produced by professional writers and librarians, rather than by automated algorithms like most commercial sites and other services. We hope you'll find it useful.
Written on: August 23rd, 2010 in Blog Posts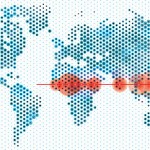 Written on: August 18th, 2010 in Blog Posts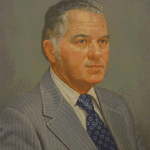 Delaware flags fly at half-mast this week in honor of former Delaware Governor Sherman W. Tribbitt. You can read an online obituary in the Wall Street Journal
A 1998 biography of Governor Tribbitt by Delaware historian Roger Martin is available from your library. Click here to view availability or place a hold.
The Delaware Public Archives also holds a number of collections related to the Tribbitt administration.
Written on: August 17th, 2010 in Blog Posts
The new version of the Delaware Library Online Catalog will go live this weekend and will introduce a number of exciting and useful new features.
One drawback of our old online catalog was a user's inability to keep permanent lists in their online account. It was possible to make a list during the particular session, but these were not recorded in the user's account. The new online catalog finally allows users to make multiple lists- which are kept privately in the user's login. Here's a 3-minute tutorial about how to set up and maintain permanent lists in the new online catalog:
A number of uses spring to mind almost immediately: creating, and sharing suggestion lists for book groups (especially since the new online catalog will include expanded reader advisory content); recording the books that you check out from the library; creating class reading lists- whether you're a teacher or a student- and for your learning journey, lists of favorite books that inspire you! What will YOU use your lists for?
Written on: August 16th, 2010 in Blog Posts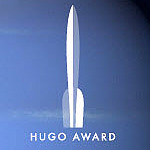 No, this is not a Lost reference. An article today in Wired online reminds us that August 16th would be the birthday of Hugo Gernsback, the publisher who invented the term science fiction and made it part of the literary landscape through his pulp magazines Amazing Stories and Wonder Stories.
This year's awards will be announced on September 5th. Nominees include some of the very best in the genre this year:
You can read the full list of nominees at the Hugo Awards website.
Written on: August 15th, 2010 in Blog Posts
This week's reviews in the Sunday Review of Books include a number of recent additions to the collections in Delaware's libraries:
Written on: August 11th, 2010 in Blog Posts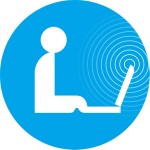 Click on the links below to get lists of new items available from the Delaware Library Catalog in various formats:
We also just added a fine selection of e-audiobooks, and converted our existing ebook collection to be truly downloadable. Click on the links for new titles in these collections:
You can sign up to receive a weekly reminder of new items via email- visit our catalog homepage and go to the "connect with us" section in the lower left of the page and click on "other new item feeds"- enter your email address, look for a verification email, and you'll receive a reminder when new item links are posted.
Written on: August 10th, 2010 in Blog Posts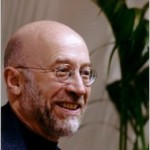 This morning's New York Times included the obituary of Tony Judt, the British historian and social critic who died this week at the age of 62 after a long struggle with Lou Gehrig's Disease.
Judt wrote according to his own maxim: "A well-organized society is one in which we know the truth about ourselves collectively, not one in which we tell pleasant lies about ourselves" and his works were often provocative and often controversial.
You can explore his writings in a recent collection of his essays, Reappraisals: reflections on the fogotten 20th Century, or in his massively important history of Europe since 1945, Postwar. His most recent work Ill Fares the Land will be available from the Delaware Library Catalog in September.
Click here for other articles by Judt from Delaware library subscription magazines and databases.
Written on: August 9th, 2010 in Blog Posts
Featured reviews from this Sunday's New York Times Book Review include:
Finally, well worth a read- Pamela Paul's essay on adults who love to read Young Adult fiction. Count me in as one of those!