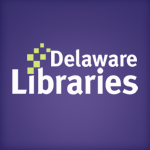 Facebook Twitter Pinterest Flickr Google+ YouTube Instagram
Archived Posts From: 2010
Written on: January 29th, 2010 in Q & A's
A: According to Rhoda Troyer in Delaware Amish Family Records 1915-2009, "The first Amish settler in Delaware was Jacob K. Miller who moved to Delaware from California, on February 8, 1915, and purchased the first Amish Farm on February 18, 1918."
Other notable events from the book include the first Amish baby born July 2, 1915; the first farm accident in February 1916; and the first frolic to build a house in March 1925.
Stop by the Delaware Public Archives to read these and other stories!
Thanks for using Ask a Librarian Delaware.  Have a question? Ask us!
*Amish barn raising image courtesy of http://www.flickr.com/photos/cindy47452/ / CC BY-NC-SA 2.0
Written on: January 29th, 2010 in Blog Posts
Some of us may be Apple fans in our private lives, but everyone in the Delaware library community has a great deal of respect for the contributions of Bill and Melinda Gates in bringing computer and internet access to public libraries across the state. February 2010 will mark the end of Delaware's participation in the Bill and Melinda Gates Foundation's "Opportunity Online" grant program which has supported the purchase of public access computers in libraries serving needy areas.
The Gates Foundation is continuing to assist the development and sustainability of public computing as a central service of public libraries- other states are beginning the Opportunity Online program this year, and the Delaware Division of Libraries is receiving assistance from the Foundation to prepare its application for stimulus money through the American Recovery and Reinvestment Act.