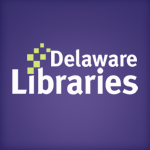 Facebook Twitter Pinterest Flickr Google+ YouTube Instagram
Archived Posts From: 2010
Written on: January 28th, 2010 in Blog Posts
This week's installment of one of our regular features: Click on the links below to get lists of new items available from the DLC in various formats:
All New Items
New Audio Books
New Books
New DVDs
Written on: January 28th, 2010 in Blog Posts
February is Black History Month, and your Delaware public libraries are hosting events in celebration of the contributions of African-Americans to our nation's economy, culture, and identity. The national theme of the 2010 celebrations is the history of black economic empowerment- with a special nod to the centenary of the National Urban League
Here's a sampling of Black History Month-related events from public libraries around the state.
Wed 2/4 at 10:00 AM, Wilmington Public Library, 10th & Market St. Wilmington
Martha & Mattie, Coming to a Bus Stop Near You
Two best friends explore African-American history while waiting at their bus stop. Together, these ladies provide a humorous learning environment while talking aboutt the inventions of 34 prominent inventors, past and present, using visual aids, books and printed materials. (K-4th grades)
Friday, February 5th at 6 PM, Seaford Library and Cultural Center
Historical Reflections
Hosted by Rosetta "Cookie" Garfield and featuring recollections and performances by community members and elders, poets, and storytellers.
Sat 2/6 at 10:30 AM Delaware Public Archives, Dover
The Life and Times of William Julius "Judy" Johnson
Ellen Rendle, author of Judy Johnson: Delaware's Invisible Hero will present the life and times of Negro League superstar Johnson, the first Delawarean elected to the Baseball Hall of Fame.
Historical interpreters and reenactments will tell some of the stories of Delaware's free and enslaved African Americans throughout the day at the First State Heritage Park, as part of First Saturday events on the Green.