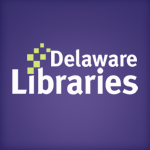 Facebook Twitter Pinterest Flickr Google+ YouTube Instagram
Archived Posts From: 2010
Written on: January 26th, 2010 in Blog Posts, Learning, Learning Journeys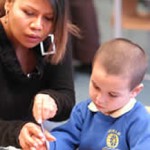 Columbia University journalism professor Dale Russakoff recently wrote this article, which was syndicated to many newspapers including our own News Journal.
In the article, Russakoff discusses the progress that has been made in promoting one of the most vital factors in a child's educational accomplishment- actively engaged parents or other significant adults- including the current Administration's ongoing review of Even Start and other programs which support or promote family involvement in education.
Public libraries can be key contributors in supporting not only children's literacy and learning through programs such as Summer Library Reading, or What's The Big Idea? but also through formal and informal learning programs that support parental educational accomplishments. Many libraries make adult literacy a programming priority, as well as offering computer training, access to test prep material both in print and online, and simply by providing a safe accessible place for children and parents to explore and learn together.
For parents who are interested in starting an informal lifelong learning connection with their children, State Librarian Annie Norman recommends trying out the question journal, The Curious Life of Me, available at our Learning Journeys website.