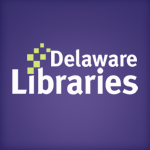 Facebook Twitter Pinterest Flickr Google+ YouTube Instagram
Archived Posts From: 2010
Written on: January 20th, 2010 in Blog Posts, Learning, Learning Journeys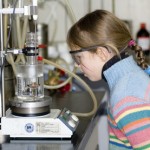 Yesterday's announcement by Governor Markell and Senator Kaufman highlights the importance of Science, Technology, Engineering and Math Education as an important contributor to local and national economic development and the nation's future. Executive order 15 creates a STEM Council with representatives from a broad range of government agencies, educational institutions, and private enterprise to work closely with the Department of Education on improving STEM curriculum and educational resources, seeking out sources of financing to support innovative programs, and collaboration with employers.
Public libraries in Delaware have long supported STEM education through the "What's the Big Idea?" program, an NSF-supported program which is coordinated by the Delaware Division of Libraries and the Delaware Center for the Book. Delaware was a pilot site for this program, which infuses curriculum standards-oriented STEM education concepts into library programs, events, and resources for young children and families. The public and academic libraries in the Delaware Library Catalog have a broad array of resources that support STEM initiatives, including books for children and educators, access to online journals through statewide subscriptions managed by the Division of Libraries. The books listed below, for instance, are targeted at promoting STEM education with girls:
And library patrons can access these STEM-related educational journals- along with hundreds of others:
Written on: January 20th, 2010 in Blog Posts
Click on the links below to get lists of new items available from the Delaware Library Catalog in various formats:
Please note that we have recently made changes to how eAudiobooks are accessed- you can now use your library card and PIN to download these to your own computer or compatible MP3 device.
Written on: January 20th, 2010 in Blog Posts, Tech
Over the weekend, some access changes have been implemented for NetLibrary unabridged e-audio books. This service allows you to download unabridged audio versions of new and classic books directly to your home PC and in many case, a compatible MP3 player (such as an iPod) to listed to "on-the-go).
To simplify access, new titles loaded going forward can be accessed without logging in and searching for specific titles. Brief and full item records will include a direct link to this title that will be authenticated by your library card number and PIN. This link is the "weblink" icon that looks like a chain, and clicking on this will bring up an authentication screen that asks for your library card number and PIN, then connects you to the download.