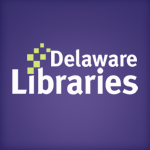 Facebook Twitter Pinterest Flickr Google+ YouTube Instagram
Archived Posts From: 2010
Written on: January 14th, 2010 in Blog Posts
Today's News-Journal article documents the response of Delaware's Haitian community to the terrible tragedy unfolding in Haiti following the massive earthquake on Sunday. The Seaford Library and Cultural Center has Creole-speaking staff members who may be able to assist in locating information and resources (302-629-2524).
The U.S. Department of State's website provides information about the government's response to the crisis, including links for giving donations and a phone number to find information about family members on the island (1-888-407-4747).
UPDATE: CNN recently made a searchable missing persons database available at this link.
The site also provides links to reliable relief organizations who are receiving donations and offers of assistance. Unfortunately there are already scam artists and frauds taking advantage of the situation, and numerous rumors that may inhibit responses by various organizations. The Google crisis response page and Poynter.com have additional resources, advice and contact information for those choosing to donate or assist.
UPDATE: The Delaware Black Caucus in partnership with the Delaware Community Foundation has established an earthquake relief fund. Click here to go to the DCF site to make a donation. Delaware State Treasure Velda Jones-Potter will provide fiscal oversight for this fund, which has the support of a broad coalition of Delaware organizations and businesses.
The Middletown Thrall Library in Vermont has created this resource and information page which includes contact information for relief agencies, how to find a reliable organization to donate to, and other useful resources.