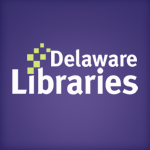 Facebook Twitter Pinterest Flickr Google+ YouTube Instagram
Archived Posts From: 2010
Written on: January 5th, 2010 in Blog Posts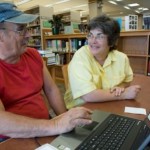 Earlier this month, the Bill & Melinda Gates Foundation announced a partnership with Delaware to help public libraries compete for broadband stimulus funds. The foundation's Opportunity Online grant program will provide the Delaware Division of Libraries (DDL) technical and consulting assistance to develop competitive funding proposals for federal broadband stimulus funding from the National Telecommunications and Information Administration's (NTIA) Broadband Technology Opportunities Program (BTOP), established through the American Recovery and Reinvestment Act.
Delaware will also receive federally required matching funds from the Gates Foundation, contingent on a successful BTOP award, and assistance to help secure additional federal E-rate funding to sustain future broadband connection costs.
Nearly 40 percent of Americans, often those with lower incomes and lower levels of education, still don't have high-speed Internet access at home. In most communities (70 percent), the public library is the only provider of free Internet access available to residents.
These funds would help Delaware's libraries accommodate patron demand for high-speed Internet access, which is growing faster than most libraries' ability to provide increased bandwidth.
BTOP is expected to award federal stimulus grants to private and public sector applicants starting in early 2010 to expand broadband infrastructure to more communities across the country and to help new Internet users benefit from broadband access.
"In order for our libraries to be among the best in the country, we need to adapt to and meet the varied and changing needs of Delawareans," said Lt. Governor Matthew Denn. "We are fortunate to be partnering with the Gates Foundation to produce a solid application for stimulus funds to meet these needs."