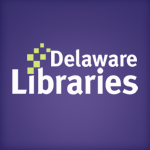 Facebook Twitter Pinterest Flickr Google+ YouTube Instagram
Archived Posts From: 2009
Written on: October 19th, 2009 in Blog Posts
This week's New York Times Book Review leads with a review of Jeannette Wall's new semi-biographical work Half-Broke Horses. Walls also wrote the acclaimed memoir Glass Castle, and her newest work delves further into her family history- what Walls doesn't actually know about the main character, her Grandmother Lily Casey Smith, she creates out of her keen sense of her grandmother's character and family fables of Smith's experiences as a farmsteader in New Mexico and Arizona- the result, according to the Times' reviewer is reminiscent of Laura Ingalls Wilder's Little House books, this time for adults.
According to Booklist (reviews are available in the "look inside" section of the Delaware Library Catalog), Walls' book is
Told in a natural, offhand voice that is utterly enthralling, this is essential reading for anyone who loves good fiction or any work about the American West.
And according to a reviewer on LibraryThing:
The sweeping story of Lily Casey Smith takes us through both the rigors of making a living and the death-defying challenges of life in the American frontier in the early 20th century. From drought-plagued west Texas to Santa Fe, New Mexico, to the remote Arizona Grand Canyon, with an attempt at urban life in a rough and growing Chicago, Lily's life embodies a time when rugged individualism carried depth of meaning.
Also reviewed in this week's Review: