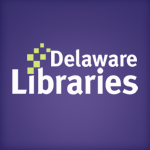 Facebook Twitter Pinterest Flickr Google+ YouTube Instagram
Archived Posts From: 2009
Written on: October 5th, 2009 in News
The Stanton Campus Library of Delaware Technical and Community College celebrated Banned Books Week (Sept.26 – Oct. 3) in style with t-shirts and displays.
Recently, popular young adult fiction author Chris Crutcher was the subject of a challenge in Delaware's Caesar Rodney school district- he penned a thoughtful response to the challenge, addressing the reasons why he chooses the language and dramatic situations which the challengers found offensive. You can read the response on his blog.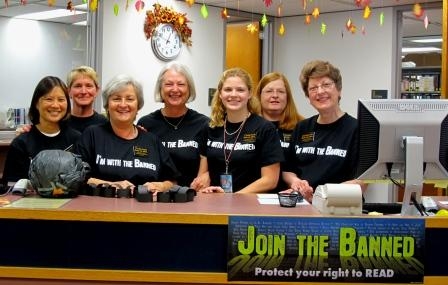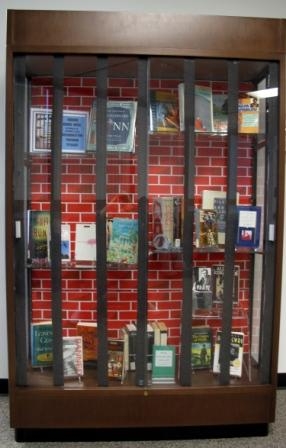 Written on: October 5th, 2009 in Blog Posts
Another selection of great reads as reviewed in this weeks' New York Times Book Review. The books listed below as well as a number of other titles from the review are now available from libraries throughout the Delaware Library Catalog- click on the links to read more about the books or place a hold:
Po Bronson's Nurturshock is an intriguing debunking of contemporary childrearing orthodoxy. According to the review, its "high gloss pop psychology" and a deft repackaging of up-to-the-minute child psychology and development research- more convenient than reading the journals that originally published the findings (although with the online database access provided by your Delaware Library Catalog account, you could do this if you wished).
Shooting Stars is the new autobiography by basketball icon LeBron James, written in partnership with respected sportswriter Buzz Bissinger. It's a "big hearted but uneven" memoir according to the reviewer- and focuses more on James' high school teammates at the expense of both the star himself and his NBA career. James is nostalgic about his hardscrabble upbringing in Akron and along with the upcoming documentary "More Than a Game" (trailer here) it looks like James' public profile is about to get even greater than his basketball skills!
Bibliophiles are sure to enjoy Allison Bartlett's The Man Who Loved Books Too Much about real-life book thief John Gilkey
Finally, I always enjoy a book review by Chris Hitchens, who writes about the new Kazuo Ishiguro collection Nocturnes. Hitchens is erudite and always opinionated– I may or may not read the book, but enjoyed the review tremendously!



Written on: October 5th, 2009 in News


For almost 15 years, the Internet Public Library has provided online reference to visitors from around to world. IPL is a partnership, hosted by Drexel University, between a number of American library and information science programs..
IPL provides lists of reviewed and approved internet resources within a huge number of categories in the arts, social sciences, business, health and technology, among other fields- library science students and information professionals review the sites and maintain the categories, so if you need a reliable and high-quality website on a specific topic, the IPL is a good place to go.
Another good place to go is the Librarian's Index to the Internet (LII), which has been collecting and reviewing websites for almost twenty years- first from California's Berkeley Public Library and later as a partnership between the California and Washington state libraries.
Ten years ago it was realistic to think that a resource could be maintained which depended on human review, ranking, and categorization, and there wasn't much difference between the LII and a leading search engine of the day such as Yahoo.com- you can see archived versions from ten years ago at these links- here for LII and here for Yahoo!
The exponential growth of the web in the last decade made the prospect of indexing the web in a controlled fashion impossible, and automated, algorithm-dependent systems like Google became dominant. Removing the human element from creating directories of internet sites has been one of the most significant contributors to information overload- to the point where new search engines like Microsoft's Bing market themselves on the basis of providing fewer results than Google: one of the few points in Western capitalism where decreasing choice has been seen as a market strategy.
Both ILL and IPL have continued to provide their quality service- the decision was recently made to merge the two organizations in 2010 and become IPL² (their new logo is at the top of this article). We hope that the new site will continue to be the incredible resource to library staff, information seekers, students and teachers that the predecessor sites have been for so long. Congratulations on the merger!